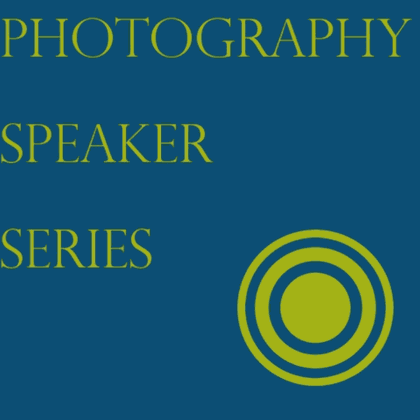 The program series is sponsored by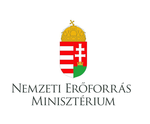 Media partner of the lecture:


Hungarian House of Photography – Mai Manó House
Photography Speaker Series in English
Following the success of the Photography Free University series, the Hungarian House of Photography launches an English speaking lecture series in 2012 to all those interested in photography. The first semester of the series features experts on various fields of photography with topics ranging from discussions on past and present Hungarian, as well as international photography, historical and institutional opportunities and perspectives, as well as artistic endeavors and possibilities.
---
Tickets: 1000 HUF for adults, 500 HUF for students and pensioners
Available for purchase:
- at Mai Manó Bookshop on the mezzanine level: weekdays from 2pm to 7 pm; weekends from 11am to 7pm. - from 11am till the lecture on the day of the event at marked locations inside the House.
For more information, please contact the Office (vivien.boronyak@maimano.hu; 06 1 473 2667)
I.
Monday Jan 30, 2012, 6:00pm - Daylight Studio

Colin FORD,
Founding Director, National Museum of Photography, Film & Television (now National Media Museum), Bradford, UK:

Photography - Hungary's Greatest Export?
Recommended
Readings
[pdf]
"We need photographs to communicate our particularities and our national character." In 1914, when Hungarian photographer Rudolf Balogh wrote this, photography – like other forms of Hungarian art – was firmly under the influence of European practice. Balogh's words marked the beginning of the decades when Hungary's photographers were world-leaders; his call to arms was answered by a number of photographers working in Hungary. Some of them, such as Brassaï, Capa, Kertész, Moholy-Nagy and Munkácsi, went on to make their names in Germany, France, Britain and the USA, and are now universally known for the profound changes they brought about in photojournalism and art photography. Others, such as Károly Escher and Rudolf Balogh, remained in Hungary, producing equally high-quality and innovatory photography. The worldwide legacy of these Hungarian photographers cannot be underestimated: Henri Cartier-Bresson said: "Whatever we have done, Kertész did first."
---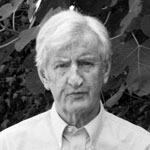 Colin Ford CBE was the first senior curator of photography in any British national museum or gallery (National Portrait Gallery, London, 1972-82). In 1982, he became the founding Head of the National Museum of Photography, Film & Television (now the National Media Museum), Bradford. After ten years there, he became Director of the ten National Museums & Galleries of Wales. He has written more than a dozen books on historic photographers – among them Julia Margaret Cameron, 'Lewis Carroll', D. O. Hill & Robert Adamson and André Kertész – and has mounted many exhibitions.
(source: http://www.metro-print.co.uk/Photo-Competition/Judges)
II.
February 23, 2012 6:00pm - Daylight Studio



Recommended
Readings
[pdf]

Attila HORÁNYI,
art historian, professor at MOME University of Arts and Design Budapest.
Six artists, six approaches, six decades
Hungarian photography since the 1960s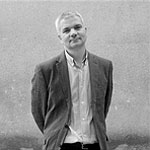 The talk's rather bold aim is to paint a broad picture of recent Hungarian photography. However, as it is a nearly impossible task for one lecture, I've decided to pick six artists who are largely representative of various approaches to photography in the past decades. Péter Korniss, Gábor Kerekes, Antal Jokesz, Dezső Szabó, Péter Pettendi Szabó, and Kriszta Erdei will be the protagonists of the lecture that will show how classic documentarism, and its critique, photographic representation, and its critique, the theory and the ethics of the medium have shaped recent Hungarian photography. Besides considering these artistic approaches, the talk will also suggest strategies of looking at and interpreting the oeuvre of the various photographers.
III.
March 29, 2012 6:00pm - Daylight Studio

Katarzyna MAJAK,
writer, a curator and a visual artist, editor of the Fotografia Quarterly

Challenges of establishing a photography collecting market - Poland's case
Recommended
Readings
[pdf]
Photography is now more trendy and appreciated in the world than ever. Does it make collecting it obvious and popular? Photography is slowly finding its way to the collectors' market establishment in Poland. What are the challenges the galleries, the artists and the institutions are facing? Is it worth collecting Polish photography? What have been the so-far steps and strategies in building the collectors' market?
---
Katarzyna Majak, PhD. A curator of 9 Collectors' Photography – and exhibition and auction of photography in Poland. Sits on editorial board of 'Fotografia' Quarterly – a Polish high end printed magazine (published in Polish and English for 10 years now) where she is a regular contributor. She also cooperates with and 1000 Photography Magazine, "Format", "Fototapeta" and other photo and art magazines. Is a cofounder of 'BRUN' curatorial collective (the winner of 2011 Poznan Photo Biennial curatorial competition). Runs classes at Poznan University of Fine Arts and Akademia Fotografii in Warsaw. Curated shows in Poland and in the USA, lectured on Polish and Eastern European photography. Wrote an introductory essay to LAB EAST- a book on 30 Eastern European photographers (2010), catalogues, conferences, Poznan Biennial. A recipient of Polish Ministry of Culture and National Heritage scholarship.
IV.
April 17, 2012 6:00pm - Daylight Studio

Tamas Revesz,
award-winning photographer, author, member of the jury, and
organizer of the Hungarian World Press Photo exhibit

A Mirror to Understand Our World: the World Press Photo phenomenon
In today's mightily visual culture, news travel by images and affect immediately. Photojournalism, thus, and exhibitions showcasing press photography have gradually attracted more and more interest. One of the most prominent displays of such genre in photography is World Press Photo contest and exhibition. Standing as a source of inspiration for understanding our contemporary world for 55 years, this institution has supported quality photojournalism and welcomed over a hundred thousand photographs for the annual contest. One location for the traveling exhibition of the awarded photos is Budapest. Providing a look behind the scenes, Tamás Révész, award-winning photographer, member of the jury, and organizer of the Hungarian World Press Photo exhibit speaks about the contest and the organizational background of this grand showcase. He also discusses how digital technology and ever-transforming media affect photojournalism.
---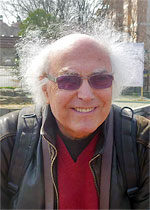 Tamas Revesz was born in Budapest, Hungary in 1946. He is an award-winning photographer, a worldwide exhibited artist, based in New Jersey.
Renown American photographer Peter Turnley wrote, "He embodies the spirit of several of his Hungarian predecessors, including Brassai, Capa, Kertesz and Moholy-Nagy, and this sensibility, creativity, cosmopolitanism, drive and warmth have blessed the world of art and photography. The culture and people of his adopted country are extremely fortunate to have this brilliant, important talent among them."
Hungarian photographers come from a lineage of artistic virtuosity, which helps to explain their universal appeal and recognition. The power, clarity and truth of their visual perception distinguish their work. The Hungarian sensibility combines that which is visible to the human eye with that which is perceptible only to the human soul. Revesz inherited that legacy, which is reflected in his work.
Revesz has published ten books and is comfortable living and working in both the United States and Hungary. "I feel myself fortunate today that I feel at home both in Hungary and in America and that I can contribute some way with my work to both countries."
V.
May 22, 2012 6:00pm - Daylight Studio

Vaclav Macek,
director of the Central European House of Photography, Bratislava,
organizer of the Month of Photography
Issues arising during the writing
of the massive work European History of Photography
The History of European Photography 1900 – 1938 (Vol. 1) is the first volume of a three-volume encyclopedia on the history of European Photography of the 20th Century. On more than 800 illustrated pages, over 45 experts discuss their research on photography in 34 countries. So far, it is the most complex overview of European photography – an accomplishment that didn't come easy. In his lecture, Vaclav Macek, the editor of the volume, discusses a multitude of issues that arose during the compilation of the publication. He touches upon the relationship between the arts and the socio-political situation of the regions and states. He also elaborates on the floating nature of the motifs in European photography culture. He studies photography as part of the arts, as well as part of the visual culture. And, also, he expounds on what the cognate European photography means at all.
---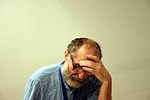 (photo credit »»)
Studying film and theater history at the Charles University in Prague, Vaclav Macek worked as a curator of the photography collection at the Slovak National Gallery between 1991 and 1992 following an internship at the Institute of the Art history of the Slovak Academy of Sciences. Since 2005, he is the director of the Central European House of Photography. He is the head of an international research project titled History of European Photography in the 20th century. He also acts as the Director of the Month of Photography in Bratislava. His publication list includes, among others, the following works: Elo Havetta (1990), The history of Slovak non-fiction cinema (1992), Dušan Hanák (1996), Slovak photography in the 60's (1990), Slovak imaginative photography 1982 – 1997, Slovak photography 1925 – 2000 /with Aurel Hrabusicky/, Stefan Uher (2002 ), Jan Kadar (2008).
Hungarian House of Photography in Mai Manó House
H-1065 Budapest-Terézváros, Nagymezõ utca 20.
Telephone: 473-2666
Fax: 473-2662
E-mail: maimano@maimano.hu