!
Dear Readers,
during the winter holiday and due to major holdings rearrangement, the library will be closed to the public between 18th of December and 5th of January.
Merry Christmas and Happy New Year!
i
Dear Visitors,

The opening hours of the Pécsi József Library of Photography (located on the third floor or Mai Manó House) have changed as follows:
Monday – Thursday: 12:00 noon – 5:00 pm
Should you wish to visit our library outside of the opening hours that were in effect previously (between 11am and 7pm), please make an appointment by emailing laszlo.baki@maimano.hu
Summer break: July – August
New opening hours have been defined by feedback from our readers and statistical data on visitors' attendance.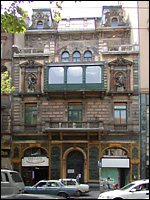 On October 15th 1999, the József Pécsi Library of Photography opened on the third floor, the task of which is to supply documents to those who have an interest in photography.
In the collections kept for their historic value, one can find national and foreign photo albums, professional books of the technology and history of photography, catalogues, lexicons, encyclopaediae and bibliographies. There are more than 10 000 documents. In our library, you can only read on the premises. Lending is not possible. Our computer room provides the opportunity to use the Internet and manipulate pictures digitally.
Membership to the library is free.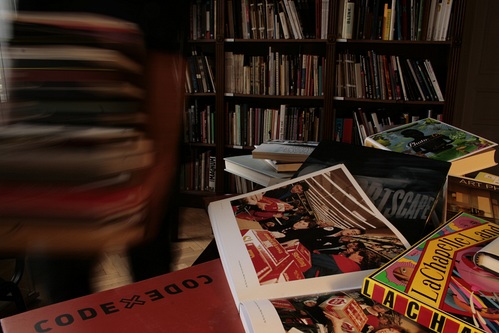 Photo: Ádám Szekér
József Pécsi Library of Photography
H-1065 Budapest-Terézváros, Nagymező utca 20.
Telephone: 473-2660
Fax: 473-2662
E-mail: bibliotheca@maimano.hu
Hungarian House of Photography in Mai Manó House
H-1065 Budapest-Terézváros, Nagymező utca 20.
Telephone: 473-2666
Fax: 473-2662
E-mail: maimano@maimano.hu