André Kertész Hall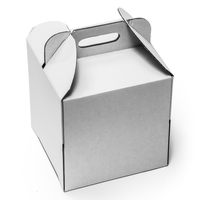 The Exhibition EXTENDED
to March 23, 2014
KUDÁSZ Gábor Arion


MEMORABILIA


Opening remarks by Zsigmond Gábor Papp director
Curator: Gabriella Uhl

Open to the public:
January 24 – March 23, 2014
on Weekdays: 14.00 - 19.00
at Weekends 11.00 - 19.00
Arion Gábor Kudász Memorabilia exhibition and book is mapping the logic of memory and an inventory for the system and remembrance of objects. It was to be a guide for memories whose motivations were objectivity and documentation. Its closest kin is the museum inventory, which follows traditional rules in describing, cataloguing and classifying objects. The collection is the resemblance of a curiosity cabinet (wunderkammer or kunstkammer), a form of collection that emerged during the Renaissance and was popular from the 16th to the 18th century. It was a room or cabinet dedicated to things worthy of collection. Representing all and any fields of science, art and life, these assemblages were as likely to feature minerals and miniatures as clever contraptions and book rarities. These curiosity cabinets were home to scientific concepts about the world, the experience of the past, and inferences that could be drawn from objects. But the 'commemorative' objects - these humble and adaptable extras, these psychological slaves and bosom friends - are thoroughly upset and rearranged by the act of book or exhibition titled Memorabilia.
Here some words represent the photographer's confession on the genesis of the book and the exhibitions: "My mother, painter Emese Kudász died on 22 November, 2010. In the years that followed,catalogued her entire estate, and photographed it as objectively as I could, so as to secure her fast-fading trace in time. My action disrupted the order she had created, something that surrounded her and was distinctively her own; had I locked it up untouched, it could have kept her memory faithfully for a long time. Through the cracks of this disrupted order, hidden aspects of her personality emerged, together with a previously unrealized coherence among her objects; it is no longer possible to tell whether these had existed before or were only the result of my own intervention."
---
KUDÁSZ Gábor Arion
Arion was born in Budapest, in 1978. Lives and works in Budapest, Hungary. He is a father of three.
His works are long-term projects balancing between documentary and staged photography. After projects exploring urban development, environmental issues and the engineered landscape his attention turned towards human relations, private histories and the mechanics of memory. He received the József Pécsi scholarship in 2011, 2007 and 2004. Between 2007 and 2010 he worked on his doctorate thesis at the DLA school of Moholy-Nagy University of Art and Design. Since 2013 he teaches in the Photography Master program. In 2010 Arion took part in the European Eyes on Japan / Japan Today project. He received the "Márciusi Ifjak" award of the Hungarian Republic in 2010 and the Balogh Rudolf award in 2013.
His works were exhibited internationally in group shows at venues like BOZAR, Musée de L'Elysée, Neuer Berliner Kunstverein, Aperture Gallery, and festivals from Lodz to Pingyao. He published several artist books.
Hungarian House of Photography in Mai Manó House
H-1065 Budapest-Terézváros, Nagymező utca 20.
Telephone: 473-2666
Fax: 473-2662
E-mail: maimano@maimano.hu