Mai Manó Gallery ("Kis Manó")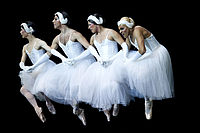 Visiting the exhibition
IS FREE OF CHARGE!
Photojournalist of the Year


András D. Hajdú

Curator: András Bánkuti photojournalist
Opening remarks by Ákos Stiller photojournalist

Open to the public: March 30 to May 6, 2012
on Weekdays: 14.00 - 19.00
at Weekends 11.00 - 19.00
The Hungarian House of Photography – Mai Manó House regularly presents the work of the photographer awarded with the Grand Prix of the Hungarian Press Photography competition. In cooperation with the Society of Hungarian Press Photographers, the exhibition is realized in the Mai Manó Gallery annually. In 2012, the jury awarded Andás D. Hanjdú for his "Outstanding professional achievement in 2011," recognizing his series on the stampede at a cultural venue in Budapest. (see photos and other awardees here: http://www.sajto-foto.hu/2011/dijazottak).
---
I was born in Budapest August 3, 1981. I earned my MA degree in 2012 in English literature, writing my diploma thesis on American war photography. I graduated in the photography school of Népszabadság Oktatási Központ with excellence in 2004. Since 2005 I have worked for [origo], the biggest internet news portal in Hungary as a photographer and headed its photography section between 2006 and 2008. In 2008 I taught digital photography at Social Studies Faculty of ELTE University, Budapest. In 2009 I served on the jury of Chachipe International Photography Competition. Over the past seven years I have won twelve awards at the Hungarian Press Photography Contest and my pictures have been published in several Hungarian and foreign newspapers. In 2009 and 2010 I won the József Pécsi photography scholarship.
Hungarian House of Photography in Mai Manó House
H-1065 Budapest-Terézváros, Nagymező utca 20.
Telephone: 473-2666
Fax: 473-2662
E-mail: maimano@maimano.hu