Other Location
Brussels – Summer of Photography
Krisztina ERDEI


Give me more
June 5 – August 31, 2014
De Markten
Oude Graanmarkt 5, 1000 Brussels

Curator: Gabriella CSIZEK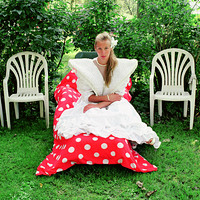 Róbert SZABÓ BENKE


Bachelorettes
June 6 – August 31, 2014
Balassi Institute
Treurenberg 10, Brussels 1000

Curator: Gabriella CSIZEK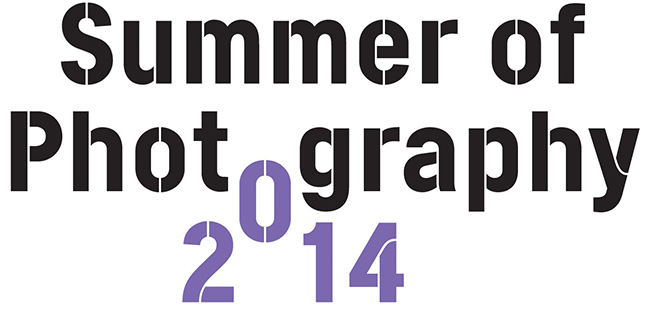 Krisztina ERDEI


Give me more
June 5 – August 31, 2014
De Markten
Oude Graanmarkt 5, 1000 Brussels

The title of the selection makes us feel that like everything, even the situation of women depends on particular circumstances. On one hand, culture and traditions set bounds to individual intentions, on the other hand, economical environment, age-specific needs and close family relations create the real margin lines for a woman.

Krisztina Erdei shows us with her instinctive women's approach the conjunction of traditional and contemporary culture at the beginning of the XXI. century. She always observes and reveals, but in the meantime she is also a participant of the happenings. She hands over her point of view by packaging the captured sight of the instant. She formulates a strong opinion on our close environment and on us, in an often humorous way, but definitely filled with strong emotional and! mental content. The familiar or, on the contrary, unfamiliar situations, faces, characters, everyday objects impregnated with her visions tell us more about them and ourselves we could imagine before. She catches the almost imperceptible thus giving us her interpretation of the reality surrounding us.

The photos of Krisztina Erdei will be exhibited with the works of 8 other European photographer within the Power and Play exhibition.
Krisztina ERDEI
Born in Szeged (Hungary) and presently living in Budapest, Krisztina Erdei graduated from the School of Philosophy and the School of Political Studies at the University of Szeged, and also studied film theory and visual education at Loránd Eötvös University (Budapest). A founding member and curator of Lumen Photography Foundation (www.photolumen.hu) created in 2002. Krisztina has received the following grants and was featured at the following exhibitions:
Professional experience, grants:
2013 Tranzit.hu, Catalyst Award, MOTOR category; 2012 Jeune Creation Europeenne Residency Program, MONTROUGE at JCE ATELIER; 2010 The BMW – Paris Photo Prize short-listed artist; 2009 Grant of National Cultural Fund – Essay about the alternative ways of life; 2008 Sittcomm Award 2008, Finalist; 2006 József Pécsi Grant of Art Photography (3 years)
Selected exhibitions:
2014 The 19th Biennale of Sydney: You Imagine What You Desire; 2013 The JCE / Jeune Création Européenne, Amarante, Portugal; Umago#1 / New Photography From Hungary, Month of Photography, Adlerhof, Vienna; 2012 CURATORS' NETWORK / CRITICAL TINKERING, LUMU, Budapest; "Diósor" – Verzó online gallery, http://www.maimano.hu/verzo; "Antiglamour" – Godot Galéria, Budapest; 2011 JCE / Jeune Création Européenne, Montrouge, France (group); Reconstructions, Brussels Contretype, Contemporary Photographic Art Centre (group); 2010 "Rephoto" – Le Grand Magasin, Trafo Gallery, Budapest (group); "New life, new document" – Photofestival, Braga, Portugal (group); LABOR OST ('LAB EAST') - a presentation of young CEE photography, Zurich, Switzerland; LIVE SYNC. - Contemporary Photography from Hungary, The Museum of Contemporary Art, Shanghai, China (group)
---

Róbert SZABÓ BENKE


Bachelorettes
June 6 – August 31, 2014
Balassi Institute
Treurenberg 10, Brussels 1000

The artist has taken a unique series of photos of thirty-eight well-known and little-known women. He took photos of his acquaintances above the age of twenty-five, who did not get married and did not have any children. Every girl was photographed in their own home wearing the same wedding dress, sporting white platform sandals with white lilies in their hair. Notwithstanding, they were free to choose the exact location and background of the photo shoot, as well as the pose in which they were photographed. Hence, this extraordinary inventory shows individual solutions which emphasize each person's uniqueness and personality as well as similarities amongst them. 

Gabriella Csizek,
curator of the exhibition

He ventured where even birds do not fly. In those parts, he was told that the "girls" over 20 had fallen prey to cruel judgments in olden days. Rumour has it that those who were not "taken" by the time they were 20 were already considered old maids indeed, wilted flowers, overripe fruit. What times they were, indeed!

In those parts, they told him how very much the world had changed by now: these days, it was only the bachelorettes over the age of 25 who were said to be spinsters.

The young man thought for a moment, made the rounds of the independent women over 25, and took a good long look, to see whether they were indeed old maids.

He had a good look at them – and those who were truly over 25, who had truly not yet married, were truly not yet mothers – he gathered them all together into a big, beautiful bouquet.

And then he set his mind at ease. They were not old. They were free.

Selected solo exhibitions:
2008 Liget Gallery, Budapest, "Noh Future"; 2006 Liget Gallery, Budapest, "Bachelorettes"; 2005 Lumen Gallery, Budapest, "Koreni 70"; 2003 Nyitott Műhely, Budapest, "no 23"; Merz-Ház, Budapest, "33"; 2001 Black Black Gallery, Budapest, "Amese"; Kirakat (Artwindow) Gallery, Budapest, "Magical Realism on the Threshold of the Space Age"; 1994 Noé Gallery, Budapest, "La Mer de Notre Tranquillité"; 1993 FMK, Budapest, "La Mer de Notre Tranquillité"; 1991 Media-Nox Gallery, Maribor (SLO), "Taking up Our Roots"; 1989 National Theatre, Subotica (YU), "Taking up Our Roots"

Selected group exhibitions
2013 The Naked Man, Ludwig Museum, Budapest, "Cunyi Yashi"; In the Kitchen, in Bed, in Public, Hungarian House of Photography in Mai Manó House, Budapest, "Bachelorettes"; Random: 13 "Personal History", Design Terminál, Budapest, "Koreni"; 2012 Berlin Biennial – Artwiki project; Random, Hungarian House of Photography – Mai Manó Ház, Budapest, "Wagner's House"; 2011 Couleur Locale, 320° Gallery, Siófok (H), "Bachelorettes", "Cunyi Yashi"; 2010 Ars Homo Erotica, National Museum, Warsaw (PL), "Cunyi Yashi"; Photographie Hongroise Contemporaine, Institut hongrois de Paris (F), "Cunyi Yashi"; 2009 Image and Memory, Institute of Contemporary Art, Dunaújváros (H), "Koreni"; Tandem, Miskolc Gallery, Miskolc (H), "Bachelorettes"; And on and on and no and no, 2B Gallery, Budapest, "Bachelorettes"; 2007 Paraíso Imaginário, Impex, Budapest, "Cunyi Yashi"; Curators, Budapest Gallery, Budapest, "Master of Sound playing Konyi Kanako's favourite retro music"; Muses, Körzőgyár, Budapest, "Cunyi Yashi"; Paraíso Imaginário, Centro Cultural Parque das Ruínas, Rio de Janeiro (BR), "Cunyi Yashi"; 2005 PiP O5, Pingyao (China), "Budapest Wunderground"; NECC, Kogart Gallery, Budapest, "Konyi Baba"; Hungarian Digital Print, Millenáris, Budapest, "Konyi Baba"; 2004 The Hidden Holocaust, Műcsarnok / Kunsthalle, Budapest, "No Object"; Erotica, Vigadó, Budapest, "Cunyi Yashi"; 2003 Biennale d'Arte Contemporanea Leonardo da Vinci, Academy of Fine Arts, Rome (I), "Cunyi Yashi"; Zoom – Video and Digital Art Festival, Apollo Cinema, Pécs (H), "Konyi Baba"; Young Portfolio Acquisitions 2002, Kiyosato (J), "White Wedding"; 2002 Young Portfolio Acquisitions 2001, Kiyosato (J), "Csengery"; 2001 MiO Photo Award, Osaka (J), "My Uncle's House"; ARC, Budapest, "Choose the Only One"; 1999 Homage á Marcel Duchamp, Black Black Gallery, Budapest, "Windows"; Ego-tripp, Fashion Café, Budapest, "Self-portraits"; 1994 FmF (Young Hungarian Photographers), Miskolc Photo Gallery, Miskolc (H), "Portrait"; 1993 Photo Biennial, Budapest, "Portrait"

Awards and grants
2005 Pécsi József stipend for the photographic arts, Hungary; 2001 MiO Photo Award, Osaka (J), award of merit

Works in collections
2009 Institute of Contemporary Art (ICA) – Dunaújváros (H); Gallery of the Municipal Museum, Miskolc (H); 2001 Kiyosato Museum of Photographic Arts (J)

The curator of the exhibitions: Gabriella Csizek

Hungarian House of Photography in Mai Manó House
H-1065 Budapest-Terézváros, Nagymező utca 20.
Telephone: 473-2666
Fax: 473-2662
E-mail: maimano@maimano.hu